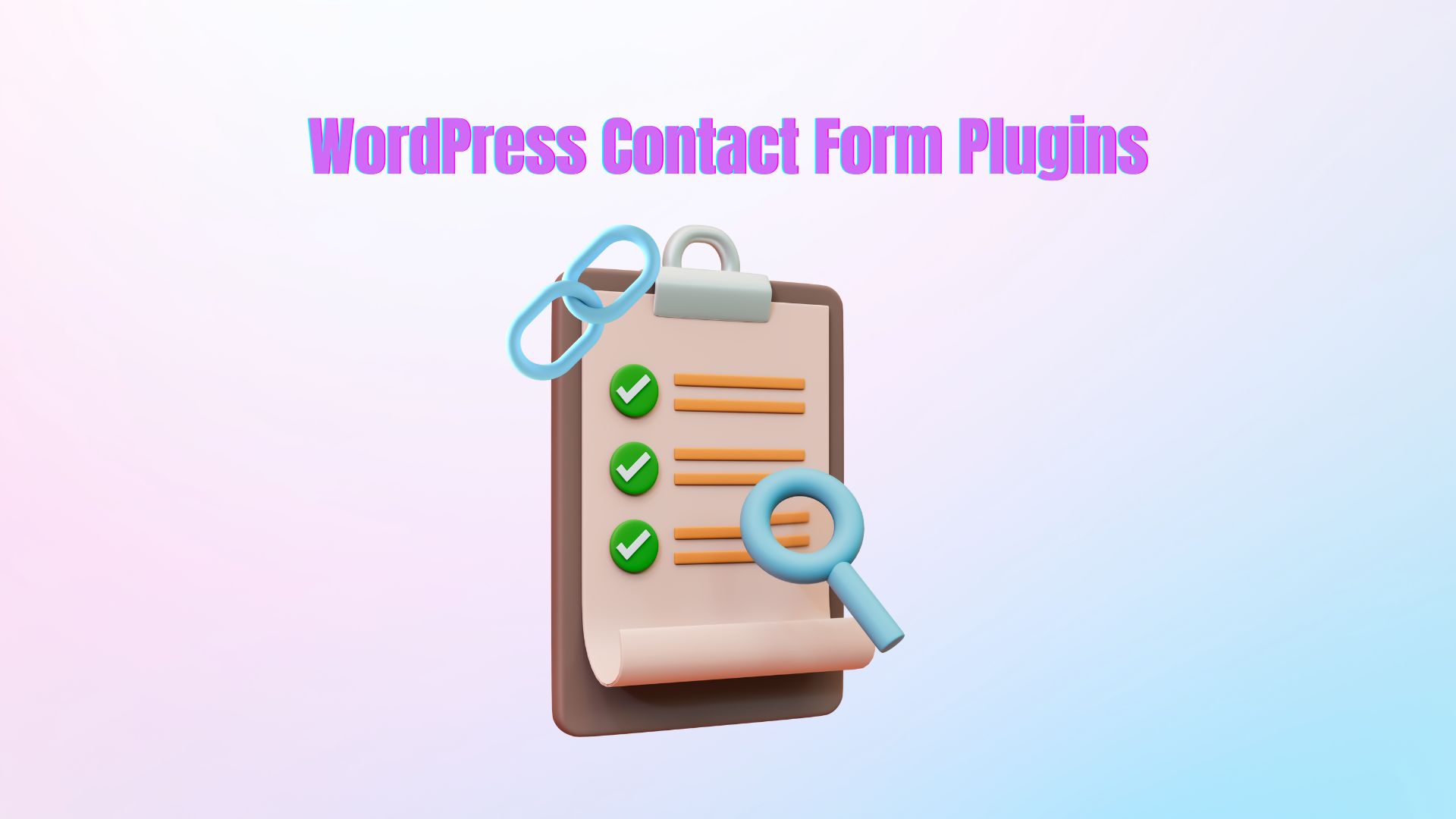 WordPress Contact Form Plugins: An Essential Comparison
In today's digital age, where online interaction has become the norm, having effective and user-friendly contact forms on your WordPress site is paramount. Contact forms are the vital bridge connecting you and your audience, providing visitors with a seamless and effortless way to reach out and interact with you. Therefore, carefully selecting the right WordPress popup plugin or WordPress Contact Form Plugins are a pivotal task that can significantly enhance the overall user experience. By choosing a plugin that offers advanced features, customizable options, and seamless integration, you can ensure that your contact forms meet your specific needs and create a positive and engaging experience for your website visitors. So, take the time to research and choose wisely, as the right contact form plugin can significantly affect how effectively you connect and engage with your audience.
Importance of WordPress Contact Form 
In the vast digital realm, the WordPress contact form serves as more than just a friendly handshake or warm greeting; it acts as the initial point of contact between you and your valued visitors. It's an essential tool that facilitates seamless communication and interaction and lays the foundation for lasting relationships.
A well-structured and user-friendly contact form goes beyond its functional purpose. It becomes a gateway that invites and encourages visitors to engage in meaningful conversations. By providing a convenient and easily accessible means for your audience to reach out, whether they have inquiries, suggestions, or feedback, you establish a strong and reliable communication channel.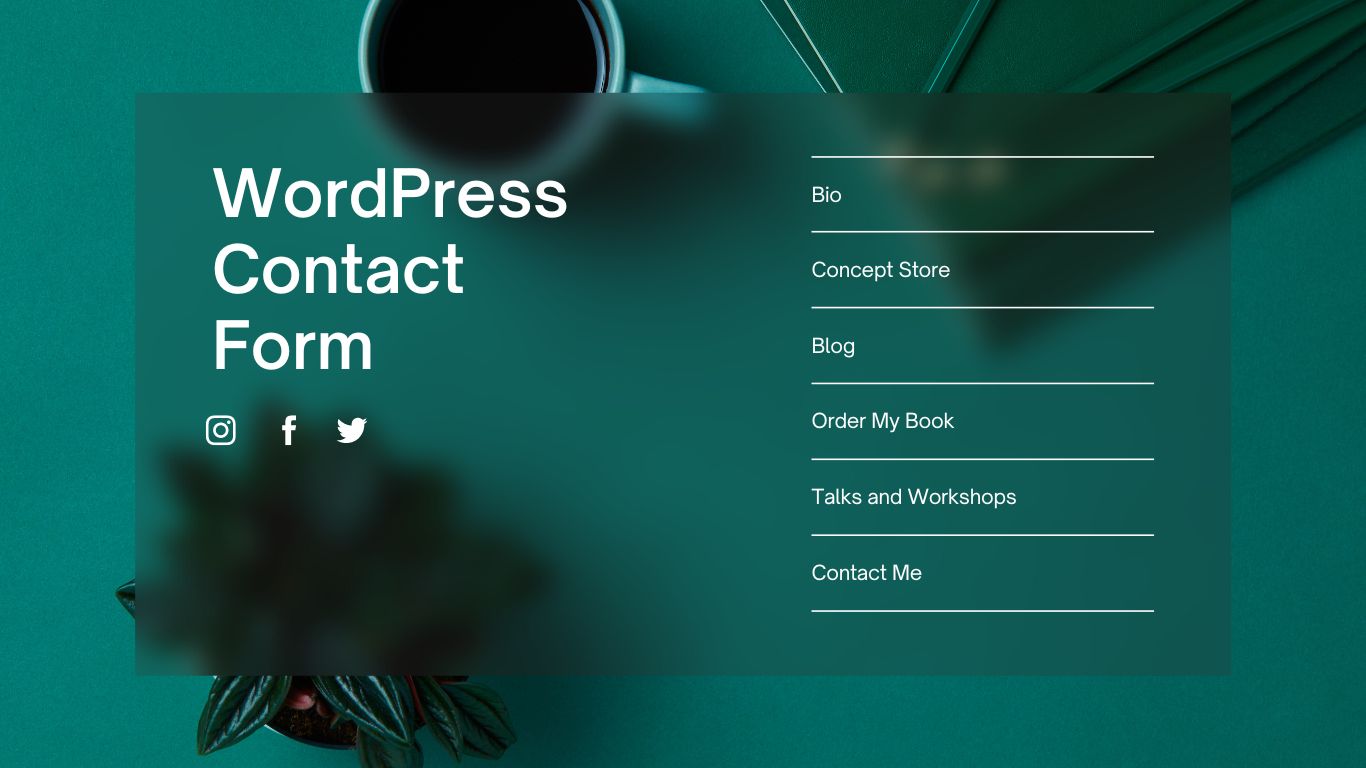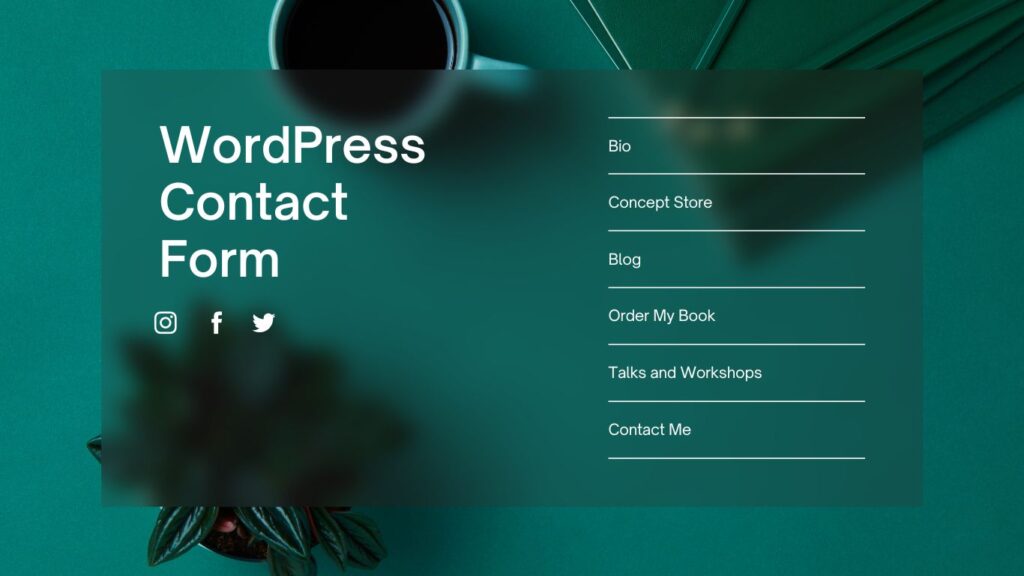 Furthermore, a thoughtfully crafted contact form enhances the overall user experience. It demonstrates your commitment to providing exceptional service and fosters a sense of trust and reliability. When visitors find it effortless to connect with you, they are more likely to share their thoughts, seek assistance, or explore potential collaborations.
Embracing the power of a well-crafted contact form can profoundly impact user engagement and interaction. It creates opportunities for meaningful connections and paves the way for fruitful collaborations. By prioritizing this essential component of your online presence, you contribute to your digital platform's overall growth and success.
So, let the WordPress contact form be more than just a tool; let it be a bridge that connects you to your audience, a platform that sparks conversations, and a catalyst for long-lasting relationships. Invest time and effort into creating a contact form that reflects your brand, values, and commitment to exceptional user experiences. The rewards will be well worth it.
Best WordPress Contact Forms: The Need for Comparison
With many WordPress contact form plugins available, it can be overwhelming to identify the best one for your needs. Each plugin comes with its own unique set of features, advantages, and drawbacks. Therefore, conducting a thorough and measured comparison of the top plugins is useful and necessary to make an informed decision. Part 1: The Top WordPress Contact Form Plugins
By exploring the options available and delving into the details, you can ensure that the plugin you choose caters specifically to your requirements and enhances the overall functionality of your website. Consider factors such as ease of use, customization options, integration capabilities, and support provided by the plugin developers. 
Moreover, it's important to assess the compatibility of the contact form plugin with your WordPress theme and other essential plugins on your site. A seamless integration will guarantee a smooth user experience and efficient communication with your audience.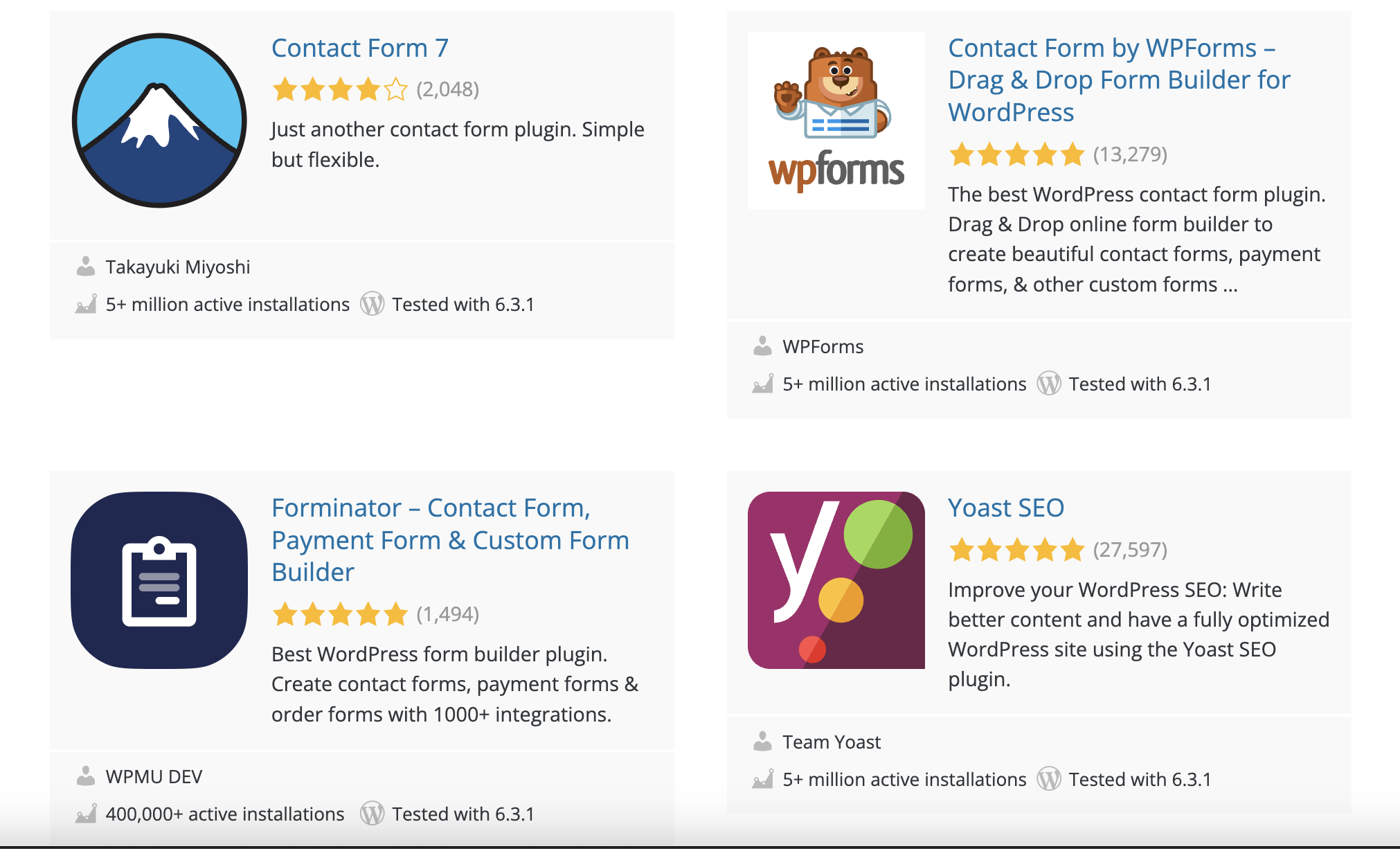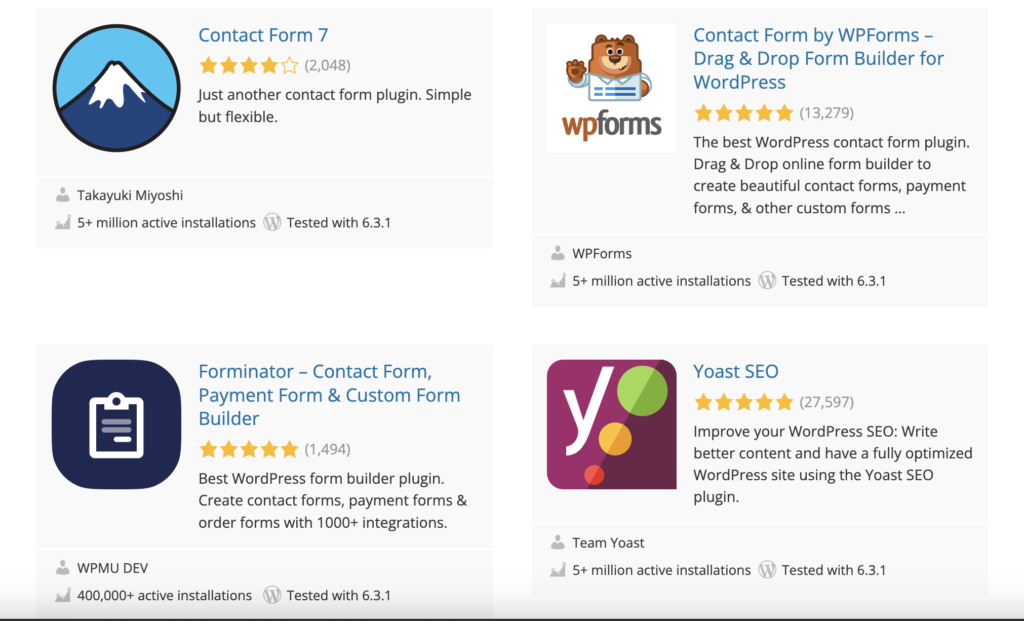 Additionally, take into account the scalability of the plugin. As your website grows and your needs evolve, you want to ensure that the contact form plugin can adapt and accommodate future changes without compromising performance.
Lastly, don't forget to read reviews and testimonials from other users to gain insights into their experiences with different contact form plugins. Their feedback can provide valuable information and help you make a well-informed decision.
By diving deeper into the details and considering various factors, you can confidently select the perfect contact form plugin to streamline communication and boost user engagement on your WordPress site. So, take your time, compare the options, and choose wisely!
Let's delve into some of the highly-rated WordPress contact form plugins and evaluate their features, pros, and cons to help you make an informed decision.
Contact Form 7
Contact Form 7, a highly acclaimed WordPress contact form plugin, is one of the oldest and most downloaded options available. Its enduring popularity can be attributed to its simplicity and flexibility, making it a top choice for novice and seasoned WordPress users.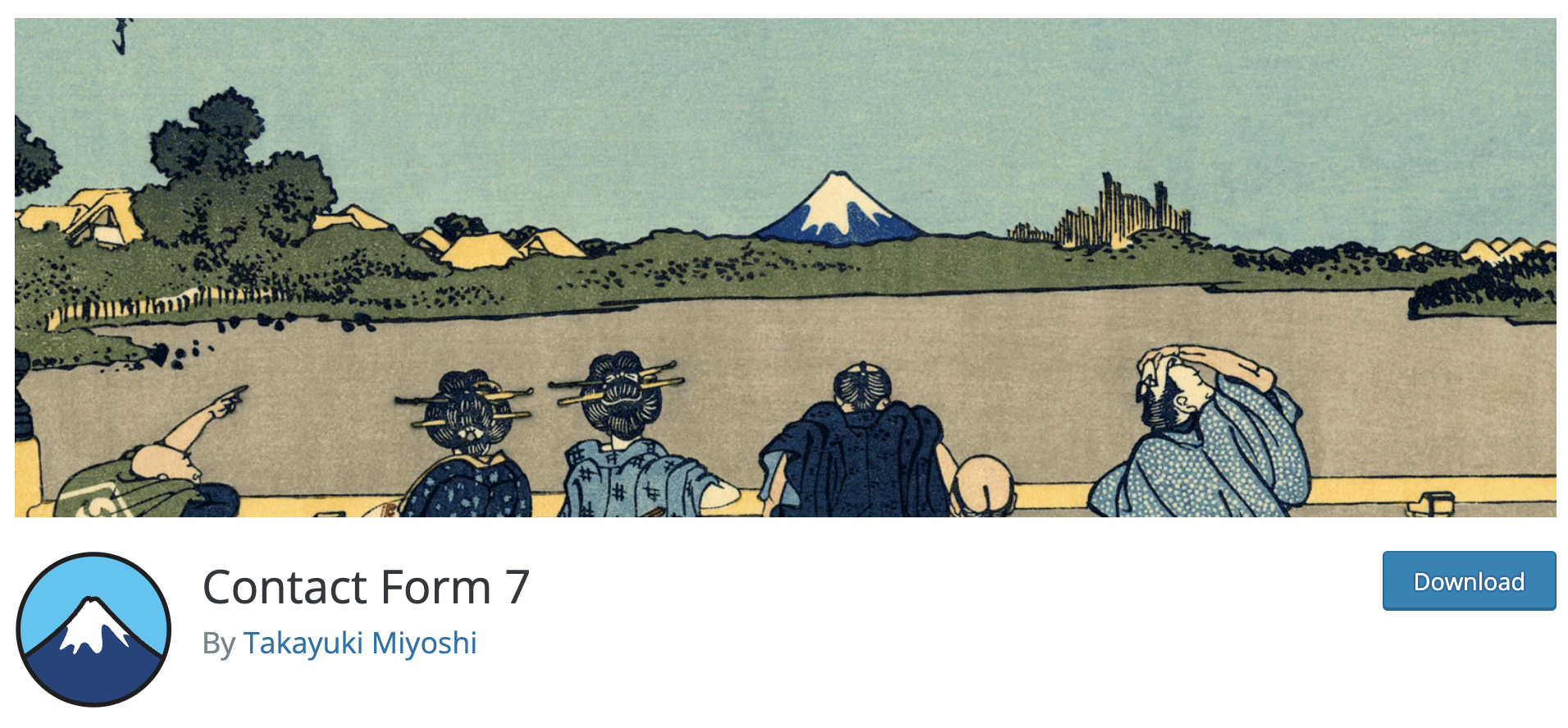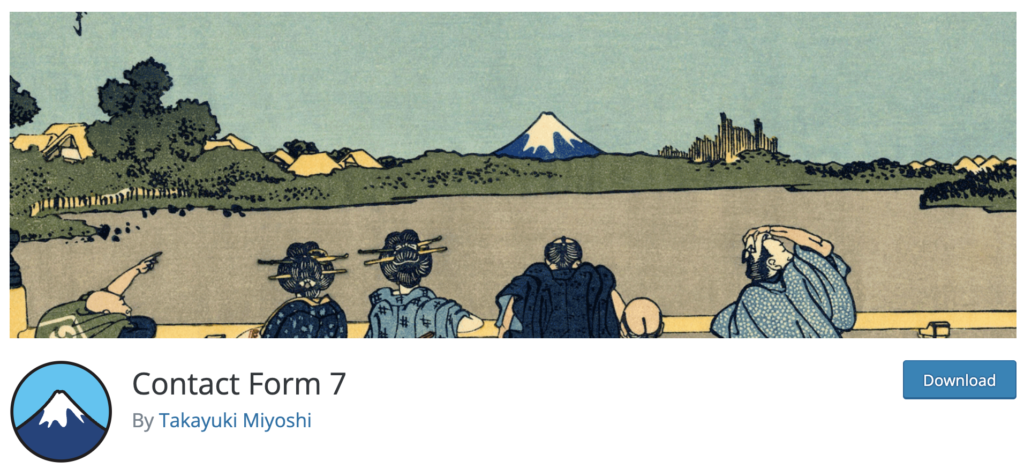 With robust features like CAPTCHA support, Ajax-powered submission, and Akismet spam filtering, Contact Form 7 ensures secure and reliable communication between website visitors and administrators. This plugin not only simplifies the process of creating and managing contact forms but also provides advanced functionalities for customization and integration with other popular plugins.
Moreover, Contact Form 7 offers extensive documentation and a dedicated support community, ensuring that users can easily find solutions to their queries and make the most out of this powerful tool. While it excels in functionality, it's worth noting that its user interface could benefit from a modern touch, and the absence of a drag-and-drop form builder may deter those seeking a more intuitive experience.
In summary, Contact Form 7 remains a trusted choice for WordPress users, delivering a comprehensive and secure solution for contact forms with its wide range of features and ease of use.
WPForms
WPForms is highly regarded for its exceptional user-friendly interface and an impressive array of powerful features. With its intuitive drag-and-drop form builder, even WordPress beginners can easily create forms. Moreover, WPForms provides diverse pre-built form templates to jumpstart your form creation process, catering to various needs and preferences. Whether you need a simple contact form or a complex survey, WPForms has covered you. Part 4: Best Practices for Using WordPress Contact Form Plugins
However, it's worth noting that while WPForms offers an excellent free version, some of its more advanced features are exclusively available in the premium version. This distinction may be a consideration for those seeking a completely cost-free plugin solution. With the premium version, you can access advanced features like conditional logic, multi-page forms, and payment integrations, allowing you to create more sophisticated and customized forms to meet your specific requirements.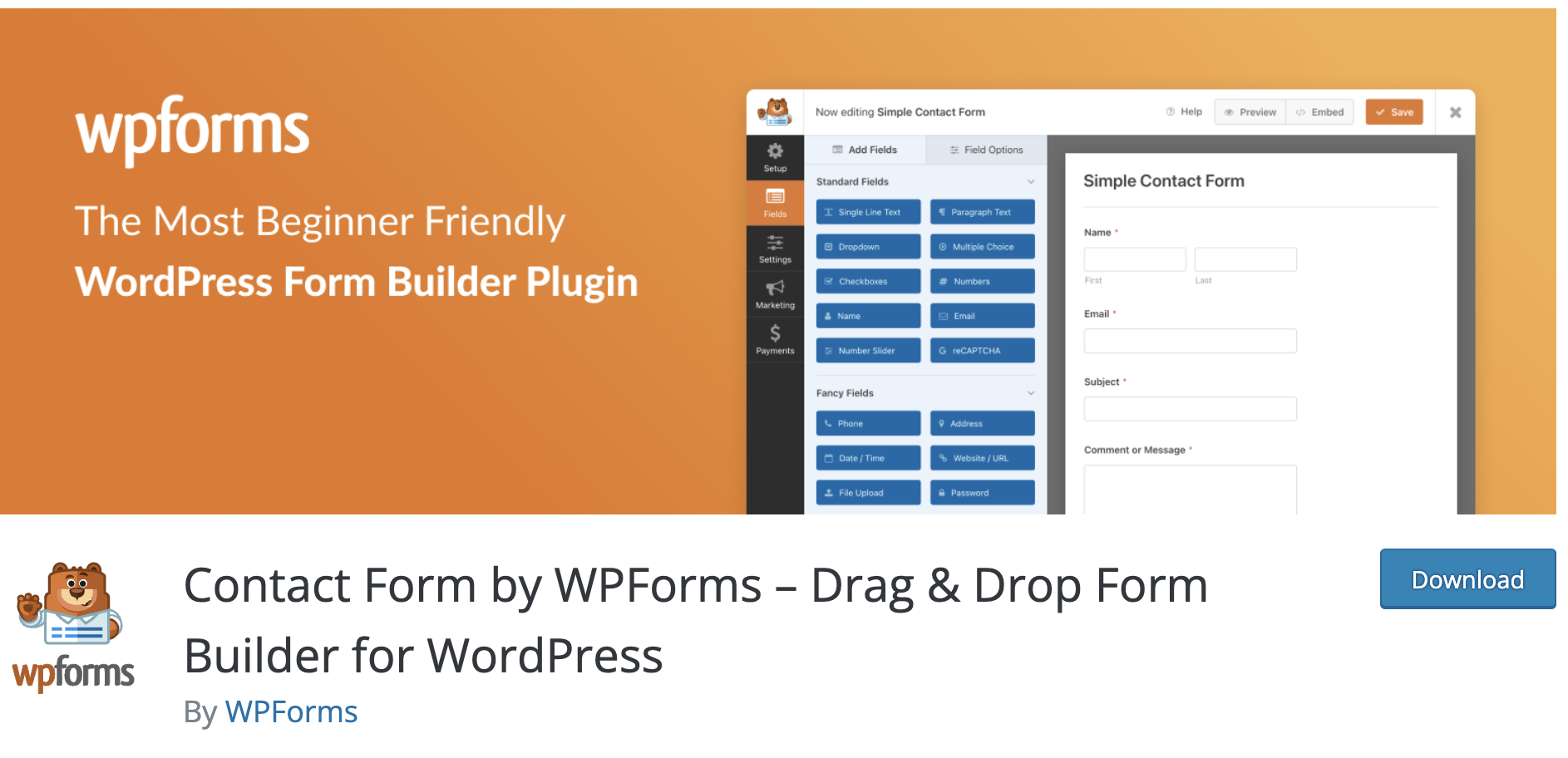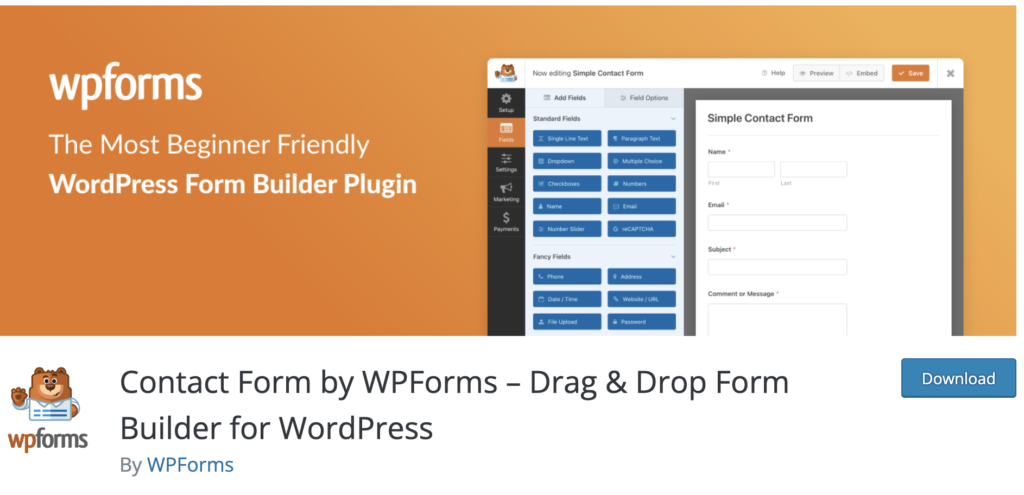 In addition, WPForms offers top-notch customer support to assist you if you encounter any issues or have questions about the plugin. Their responsive and knowledgeable support team is always ready to help you make the most of WPForms and ensure a smooth form-building experience.
Whether you're a blogger, business owner, or website developer, WPForms is an excellent choice for creating professional-looking, user-friendly, and feature-rich forms. Give WPForms a try and see how it can streamline your form creation process and enhance your website's functionality.
When choosing the right contact form plugin for your WordPress website, it's crucial to make the right selection and ensure that you use it correctly. To help you make the most out of your WordPress contact form plugin, here are some essential best practices to keep in mind:
Choose a plugin with an intuitive interface: Opt for a plugin that offers a user-friendly interface, allowing visitors to fill out forms quickly and with ease. This enhances the overall user experience and increases the chances of form completion.

Keep the form fields concise: Avoid overwhelming visitors with excessive fields in the form. Too many fields can be intimidating and discourage visitors from completing the form. Stick to the essential information you need to collect to streamline the process.

Ensure a clear 'Submit' button: Including a prominently displayed 'Submit' button at the end of your form is crucial. This way, visitors will know when they have finished filling out the form and can proceed with submitting it.

Provide helpful error messages: Mistakes happen, and it's important to help users rectify them. When users make errors while filling out the form, they display clear and helpful error messages that guide them in correcting the mistakes. This prevents frustration and increases the chances of successful form submission.

Include a 'Privacy Policy' link: Transparency is key when it comes to handling user data. Make sure to include a clear and visible 'Privacy Policy' link in your contact form. This helps visitors understand how their data will be used and gives them peace of mind in submitting their information.

Consider using a reCAPTCHA service: To protect your forms from spam submissions, consider implementing a reliable reCAPTCHA service. This additional layer of security helps ensure that the form submissions you receive are genuine and not automated spam.

Follow up promptly: Once you receive a form submission, it's important to follow up with the user promptly. Promptly respond to their inquiries or requests, showing them that their submission is valued and appreciated.
By following these best practices, you can maximize the effectiveness of your WordPress contact form plugin and create a seamless experience for your website visitors.
Frequently

Asked

Questions
When it comes to selecting and using a WordPress contact form plugin, numerous questions often arise. To help you make an informed decision, here are some of the most common queries answered:
Q: What is the best WordPress contact form plugin?
A: Choosing the best plugin depends on your website's needs. Each plugin offers its unique features and advantages. We recommend comparing the top plugins to identify the one that aligns with your requirements and preferences.
Q: How do I install a WordPress contact form?
A: Installing a WordPress contact form is a simple process. Begin by downloading the plugin zip file from the official website. Then, upload it to your WordPress dashboard. After installation, activate the plugin and start creating your forms effortlessly.
Q: How do I customize my WordPress contact form?
A: Most WordPress contact form plugins have a user-friendly drag-and-drop form builder feature, making customization a breeze. You can easily add fields, modify the design, create reCAPTCHA challenges, and more, allowing you to tailor your contact form to suit your needs.
Conclusion
WordPress contact forms are essential for improving your website's usability and user experience. In this comprehensive article, we have introduced you to the top-notch WordPress contact form plugins available in the market, along with detailed instructions on how to make the most of them. We sincerely hope our thorough comparison has assisted you in identifying the perfect plugin for your specific needs on your WordPress website.
Now that you have understood the fundamentals of WordPress contact forms, it's time to take the next step and select your preferred plugin. Implementing a user-friendly and highly effective contact form will provide your visitors with a seamless way to connect and engage with you. This will ultimately enhance your online presence and improve communication with your audience.
I wish you the best of luck in your journey towards creating custom forms that perfectly suit your requirements. Feel free to reach out if you need any further guidance or assistance.